Lysipack offers a whole range
of products for the dairy market
We are experts in a large range of materials:
paper-based, film-based, and multi-layer aluminum based materials.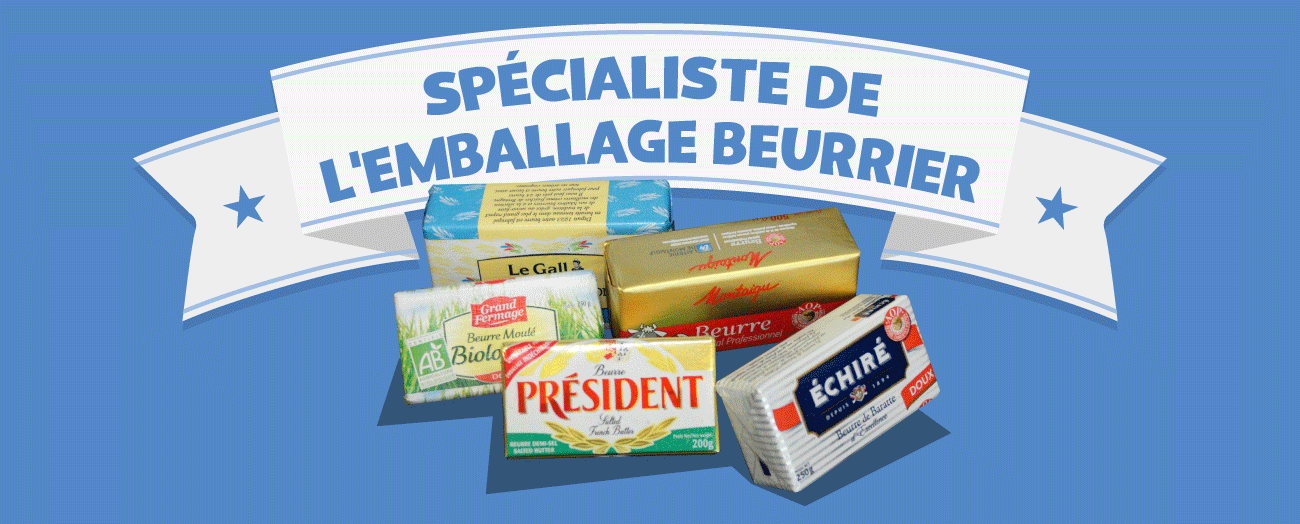 Our butter packaging ranges
WRAPS DELIVERED AS REELS
MULTI-LAYERED LAMINATES strong>

Lysiflex range © strong>

3 layer combination
Fine aluminium/ PE or adhesive or wax/paper

Lysiquad range © strong>

4 layer combination
fine aluminium/PE or adhesive or wax/Paper/PE

Lysifoil range © strong>

Film- and aluminium-based multilayer combination li>
Aluminium/adhesive/OPP Film - Aluminium/PE/OPP Film



FILM AND PAPER strong>

Lysifilm range © strong>

Film-based monotype: e.g. triple-layer HDPE Film

Parchment paper strong>

Parchment paper - Origin France (50 & 60 gr / m2)
PRE-CUT COVER LEAVES
OPERCULES POSED




Picked and placed cover leaves are available in the ranges: Lysiflex, Lysiquad and parchment paper with technical properties which improve the flatness and stability of the substrate.




HEAT-SEALED COVER LEAVES

Lysifoil range ©

Thermo-coated aluminium
Aluminium / PET / thermo-coated aluminum

Lysipeel range ©

70 or 80 layer paper / peelable resin
70 or 80 layer, oil-resistant paper/ peelable resin

Lysifilm range ©

PET 55 - Thermo-sealing treated film

Lysimix range ©

Layered paper/adhesive/film/thermo-sealing lacquer
Layered paper/metallised adhesive film



An alternative to aluminum using renewable resources and allows the detection of metals.
Avantage produit
Aluminium
Lysiflex range ©

The standard triple layer, Alu/PE/greaseproof paper, very comprehensive product.

Preservation of product
Good quality, competitive product
High reistance to delamination
A reputation enhanced over the years



Lysiquad range ©

A very reliable, aluminium-based or 4-layered paper (Aluminium/PE/paper/PE) substrate.

Very good resistance to friction
Top of the range
Recommended for use with molded butter and picked and placed cover leaves



Lysifoil range ©

An aluminium laminate with OPP film layer for unique properties.

Easy folding
Untearable without tear-strip
Film
Lysifilm range ©

HDPE triple layer film adjusted with extrusion, composed of polyethylene and calcium carbonate with a UV barrier layer in the centre and 2 white upper layers.

Paper appearance
Soft Touch
Good preservation properties
Papier
Parchment paper

Parchment paper allows for metal detection on the packaging line.

Traditional appearance, local product
Greaseproof material and humidity resistant
Ecological and economical solution
---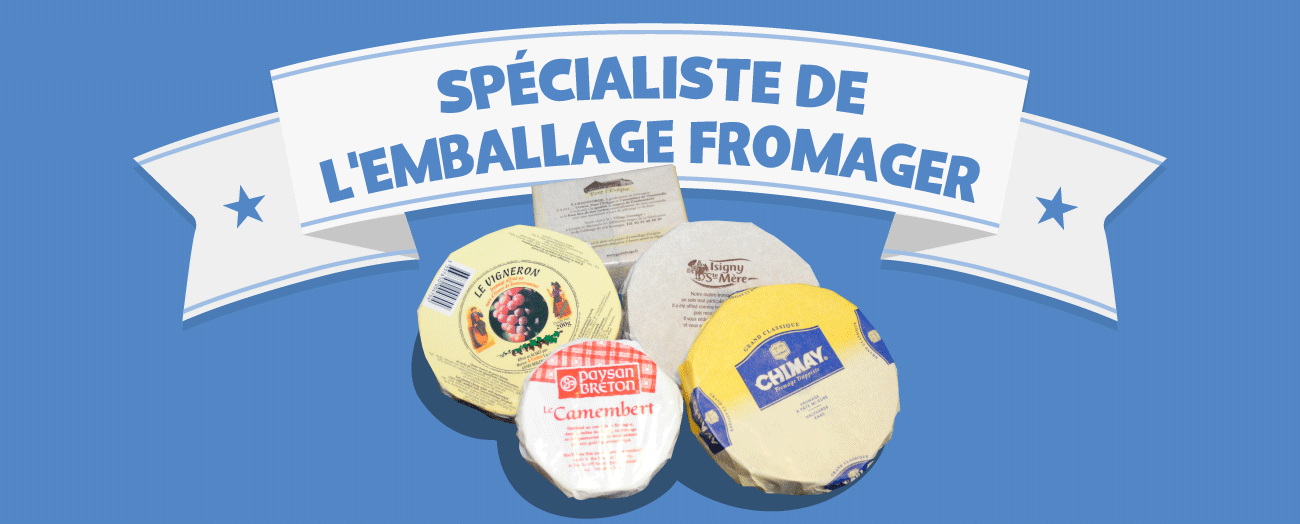 Our cheese packaging ranges
WRAPS DELIVERED AS REELS
FILM-BASED, MULTI-LAYERED OR PAPER-BASED LAMINATES

Lysistrip range ©

For use with soft-rind cheeses and goats' cheeses

Micro-perforated OPP film/adhesive strips/paper waxed on one side
Micro-perforated OPP film/adhesive strips/parchment paper
Micro-perforated OPP film/adhesive strips/glassine paper

Lysiflex range ©

For use with soft-rind cheeses and mini cheese portions

Aluminium/adhesive/paper/PE
Aluminium/PE/Paper-Aluminium/PE/glassine

Lysiwax range ©

For use with all types of cheese

Transparent, calendered paper, waxed on one or both sides
Opaque, calendered paper, waxed on one or both sides
Recycled, glazed paper, waxed on one side
Parchment paper - Origin France (50 & 60grs / m2)

Lysirol range ©

For use with yoghurt streamers

Coated paper/thermo-sealing coating
PRECUT COVER LEAVES
HEATSEALED COVER LEAVES

Lysifoil range©

30-50 μ thermo-coated Aluminium
Aluminium/PET/thermo-coated aluminum (untearable)

Lysipeel range ©

70 or 80 coated paper/peelable resine
70 or 80 coated, oil-resistant paper/peelable resine

An alternative to aluminum using renewable resources and allowing metal detection

Lysifilm range ©

PET 55 - Thermo-sealing treated film

Lysimix range © (delivered as reels)

For use with yoghurts: this product can be used as a laminate for streamers

Coated Paper/adhesive/PET film/heat-sealing lacquer
Coated paper/metallized adhesive PET film
Avantage produit
Aluminium
Lysiflex range ©

The standard three layer, Alu/PE/Parchment paper, very comprehensive product.

Product preservation
Quality and competitive product
High resistance to delamination
A reputation enhanced over the years



Lysiquad range ©

A very reliable, aluminium-based or 4 layer paper medium: Aluminium/PE/paper/PE.

Very good resistance to friction
Top of the range
Recommended use with molded butter and picked and placed cover leaves



Lysifoi rangel ©

An aluminium laminate with an OPP film layer for unique properties.

Easy folding
Untearable without tear-strip
Film
Lysifilm range ©

Triple layer, HDPE film developed in extrusion, composed of polyethylene and calcium carbonate with a UV barrier layer at the centre and two white upper layers. >

Paper appearance
Soft Touch
Good product preservation
Paper
Parchment paper

Parchment paper allows metal detectin on production line.

Traditional appearance, local product
Greaseproof material and humidity resistant
Ecological and economical solution
---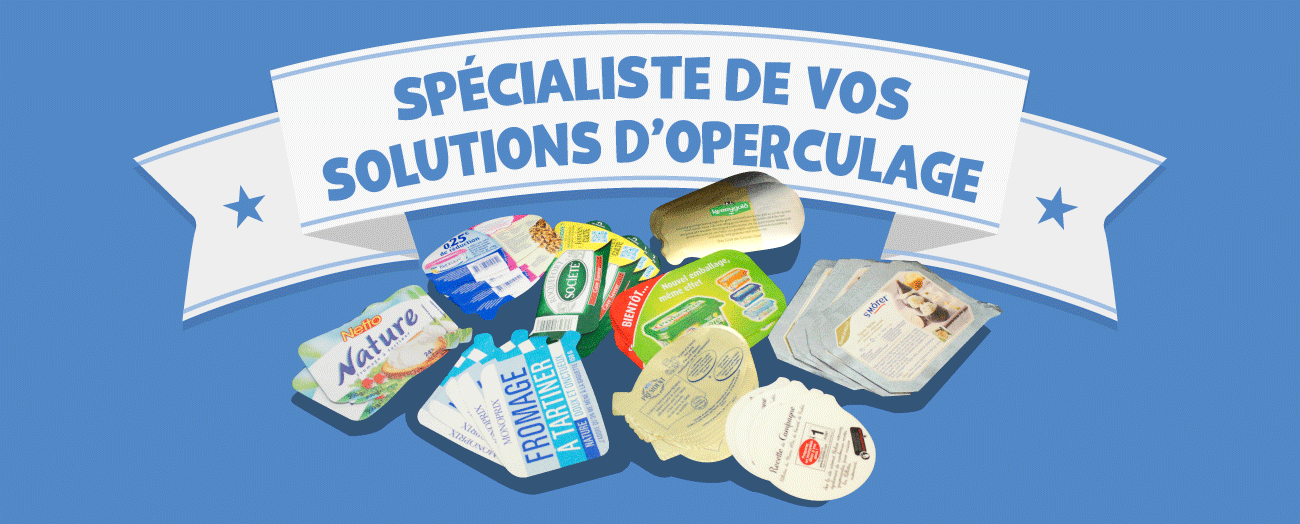 Our ranges for cover leaves for butter, cheese and yoghurt
HEATSEALED COVER LEAVES - DELIVERED PRECUT
ALUMINIUM-BASED - FILM-BASED - PAPER-BASED

Lysifoil range ©

30 to 50 μ thermo-coated aluminium
Untearable Aluminium/PET/Thermo-coated alu

Lysifilm range ©

PET 55 - Thermo-sealing treated film

Lysipeel & Lysipeel A range ©

KB70 or 80/Peelable resine
KBO70 or O80 coated paper
Oil-resistant/peelable resine
KB35 to 60/PE/Alu 6,35μ (Lysipeel A)

Multiple applications: processed cheeses such as Concoyotte, yoghurts, ice-cream, rillettes

Lysimix range © (delivered as reels)

Coated Paper/adhesive/film/thermo-sealinjgj lacquer
Coated Paper/adhesive/metallised film

For use with yoghurts: this product can be used together with streamers
PICKED AND PLACED COVER LEAVES - DELIVERED PRECUT
Multi-layered - Paper based for margarine or fatty substances

Lysiflex range ©

3 layer combination
Fine aluminium/ PE or adhesive or wax/ Paper

Lysiquad © range

4 layer combination
Fine aluminium/ PE or adhesive or wax/ Paper/PE

Parchment Paper

Parchment paper - Origin France (50 & 60 gr / m2)
Product advantaeges
Aluminium
Lysiflex range©

The standard triple layer, Alu/ PE/greaseproof paper, comprehensive product,

Preservation of product
Good quality, competitive product
Stability against delamination
A reputation enhanced over the years



Lysiquad range©

A very reliable, aluminium- based or 4-layered paper (Aluminium,PE,paper / PE)substrate

Very good resistance to friction
Top of the range
Recommended for use with moulded butter and heat-sealed cover leaves



Lysifoil range©

An aluminium laminate with OPP for unique properties.

Easy folding
Untearable without tear-strip
Film
Lysifilm range ©

Three-layer, HDPE film developped in extrusion, composed of polyethylene and calcium carbonate with a UV barrier layer at the centre and two white upper layers .

Paper appearance
Soft Touch
Good preservation qualities
Paper
Parchment paper

Parchment paper allows metal detection on production line.

Traditional appearance, local product
Greaseproof material and humidity resistant
Ecological and economical solution
---